Video Camera Inspection Services for plumbing pipes, drains and sewer lines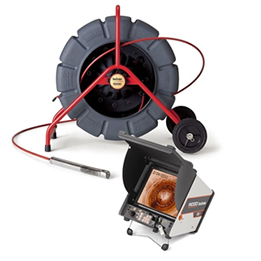 Abe Cohen Plumbing and Heating is who you need to call for drain inspections of your plumbing pipes and sewer lines in Ahuntsic, Baie D'Urfe, Beaconsfield, Bord du Lac, Cote Saint-Luc, Cote St-Luc, Dollard des Ormeaux, Dorval, Downtown, Hampstead, Ile Bizard, Lachine, Lacey Green, Lakeshore, LaSalle, Laval, Mile End, Montreal West, NDG, Nouveaux St. Laurent, Nun's Island, Old Montreal, Outremont, Pierrefonds, Plateau, Pointe Claire, Pointe St. Charles, Roxboro, Ste-Genevieve, St. Henri, Town of Mount Royal, Verdun, Ville St. Laurent, West Island, Westpark, Westmount.
Video drain inspection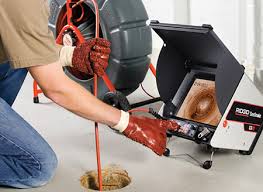 Abe Cohen Plumbing offers a top of the line video camera inspection system for your drain and sewer line using a high resolution color camera that snakes through the drains and piping to see what is happening from the inside of the pipes.
Thanks to this technology Abe Cohen Plumbing's drain sewer camera inspection will identify any problems in your sewer and drain pipes viewed on a high–resolution monitor.
This type of inspection easily finds problems such as broken pipes, blockages and other obstructions  such as tree roots anywhere they occur.
This is all done in real time and we will provide you with a detailed report of our findings including a copy of the video footage and a list of practical solutions that will fix the problem once and for all.
At Abe Cohen Plumbing and Heating Inc., we are a three-generation family business with more than 50 years in the plumbing trade. We consider our customers to be family and friends in a long-term relationship with us. We have the experience, expertise, tools, and equipment to do video camera inspection services in the greater Montreal area. We are respectful, clean, and professional. We are certified and active members of CMMTQ (Corporation des maîtres mécaniciens en tuyauterie du Québec), ACQ (Association de la Construction du Québec), and certified partners of Énergir for natural gas piping and installations.