Commercial Toilets, Urinals, Flush Valves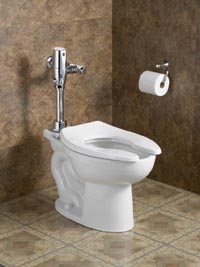 Abe Cohen Plumbing and Heating Inc. is who you need to call for toilets in commercial buildings in Ahuntsic, Baie D'Urfe, Beaconsfield, Bord du Lac, Cote St-Luc, Dollard des Ormeaux, Dorval, Downtown, Hampstead, Ile Bizard, Lachine, Lacey Green, Lakeshore, LaSalle, Laval, Mile End, Montreal West, NDG, Nouveaux St. Laurent, Nun's Island, Old Montreal, Outremont, Pierrefonds, Plateau, Pointe Claire, Pointe St. Charles, Roxboro, Ste-Genevieve, St. Henri, Town of Mount Royal, Verdun, Ville St. Laurent, West Island, Westpark, Westmount.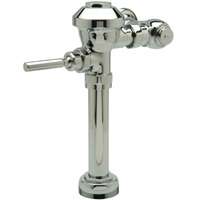 Repair or Replace?
We can do both for you. We can quickly diagnose and repair a faulty toilet, urinal, or other fixture: from a defective valve (usually replaceable) to a toilet that has simply outlived its time. New low-flow toilets use many litres less than older toilets each time they are flushed!
We can install a "handicap-height" (ADA compliant) toilet (complies with the guidelines of the Amercians with Disabilities Act). ADA-height toilets are also known as comfort height, universal height, and right height.
Flush valves have evolved and we can offer you water-saving flush (toilets and urinals) and flow (faucets) valve options that do not rely on the user to initiate and stop the flow. Electronic (automatic) valves use infrared or proximity detection systems to activate (and stop) flush or flow and are available either battery operated or hard-wired.
At Abe Cohen Plumbing and Heating Inc., we are a three-generation family business with more than 50 years in the plumbing trade. We consider our customers to be family and friends in a long-term relationship with us. We have the experience, expertise, tools, and equipment to repair or replace your toilets in the greater Montreal area. We are respectful, clean, and professional. We are certified members of CMMTQ (Corporation des maîtres mécaniciens en tuyauterie du Québec), ACQ (Association de la Construction du Québec), and certified partners of Énergir for natural gas piping and installations.