Commercial Bathroom Sinks (Lavatories/Basins)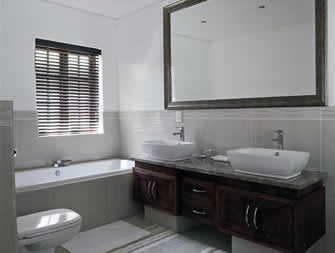 Abe Cohen Plumbing and Heating Inc. is who you need to call for lavatories and basins in commercial buildings in Ahuntsic, Baie D'Urfe, Beaconsfield, Bord du Lac, Cote Saint-Luc, Cote St-Luc, Dollard des Ormeaux, Dorval, Downtown, Hampstead, Ile Bizard, Lachine, Lacey Green, Lakeshore, LaSalle, Laval, Mile End, Montreal West, NDG, Nouveaux St. Laurent, Nun's Island, Old Montreal, Outremont, Pierrefonds, Plateau, Pointe Claire, Pointe St. Charles, Roxboro, Ste-Genevieve, St. Henri, Town of Mount Royal, Verdun, Ville St. Laurent, West Island, Westpark, Westmount.
The wash basins (lavatories, sinks) in your bathrooms are used day in and day out, and sooner or later, even the best ones require maintenance or replacement.
You may want to change to a different style of basin, to a different type, or you may want merely to have more sinks, or a new finish with no signs of wear. We supply and install bathroom wash basins of every type and style. The most common installation types are:
drop-in (the most common installation: the basin drops into the top of the vanity)
wall-hung
under-mount (mounted and sealed beneath counter, making a smooth flush alignment)
vessel (recently gaining popularity, with the appearance of a basin on the counter).
At Abe Cohen Plumbing and Heating Inc, we are a three-generation family business with more than 50 years in the plumbing trade. We consider our customers to be family and friends in a long-term relationship with us. We have the experience, expertise, tools, and equipment to install or replace sinks, lavatories, and basins in the greater Montreal area. We are respectful, clean, and professional. We are certified and active members of CMMTQ (Corporation des maîtres mécaniciens en tuyauterie du Québec), ACQ (Association de la Construction du Québec), and certified partners of Énergir for natural gas piping and installations.