Heat Controls (Mueller) and Backflow Preventers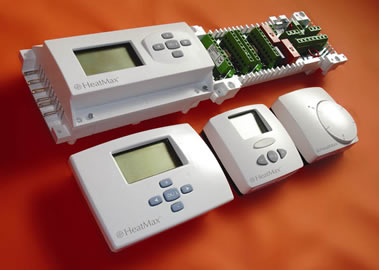 Abe Cohen Plumbing and Heating Inc. is who you need to call for Ahuntsic, Baie D'Urfe, Beaconsfield, Bord du Lac, Cote Saint-Luc, Cote St-Luc, Dollard des Ormeaux, Dorval, Downtown, Hampstead, Ile Bizard, Lachine, Lacey Green, Lakeshore, LaSalle, Laval, Mile End, Montreal West, NDG, Nouveaux St. Laurent, Nun's Island, Old Montreal, Outremont, Pierrefonds, Plateau, Pointe Claire, Pointe St. Charles, Roxboro, Ste-Genevieve, St. Henri, Town of Mount Royal, Verdun, Ville St. Laurent, West Island, Westpark, Westmount.
Heat Controls (Muellers)
The heat control (commonly referred to as a Mueller) is a pressure-reducing valve that regulates and maintains a safe level of pressure inside your heating system. The water pressure in your propery is greater than the operating pressure required by your heating system. The heat control (Mueller) valve reduces the water pressure as it enters the heating system.
This vital component of your hot-water heating system works in conjunction with the expansion tank to regulate the pressure in the system.
Backflow Preventers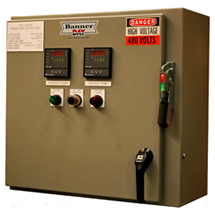 The connection between the potable water supply and your heating system must be protected by a backflow preventer to prevent contamination of the drinking water supply. A backflow preventer is mandatory (required by plumbing code).
We install, maintain, repair, and replace all brands of heating controls for gas-fired and electric heating systems.Control equipment should only be adjusted by a heating professional.
At Abe Cohen Plumbing and Heating Inc., we are a three-generation family business with more than 50 years in the plumbing trade. We consider our customers to be family and friends in a long-term relationship with us. We have the experience, expertise, tools, and equipment to repair or replace heating controls in the greater Montreal area. We are respectful, clean, and professional. We are certified and active members of CMMTQ (Corporation des maîtres mécaniciens en tuyauterie du Québec), ACQ (Association de la Construction du Québec), and certified partners of Énergir for natural gas piping and installations.